Spectroscopy Products
Featured New Product

Measure multiple X nuclei over a broad frequency band without the need of any user intervention. The Spinsolve Multi X switches between different nuclei in a fully automatic way, making it possible to run a series of experiments unattended. By combining this new technology with the Spinsolve sample changer a powerful level of automation can be achieved. Since the whole library of protocols available for each nuclei is pre-calibrated, the queuing function in the Spinsolve software can be used to measure several X-nuclei on a series of samples.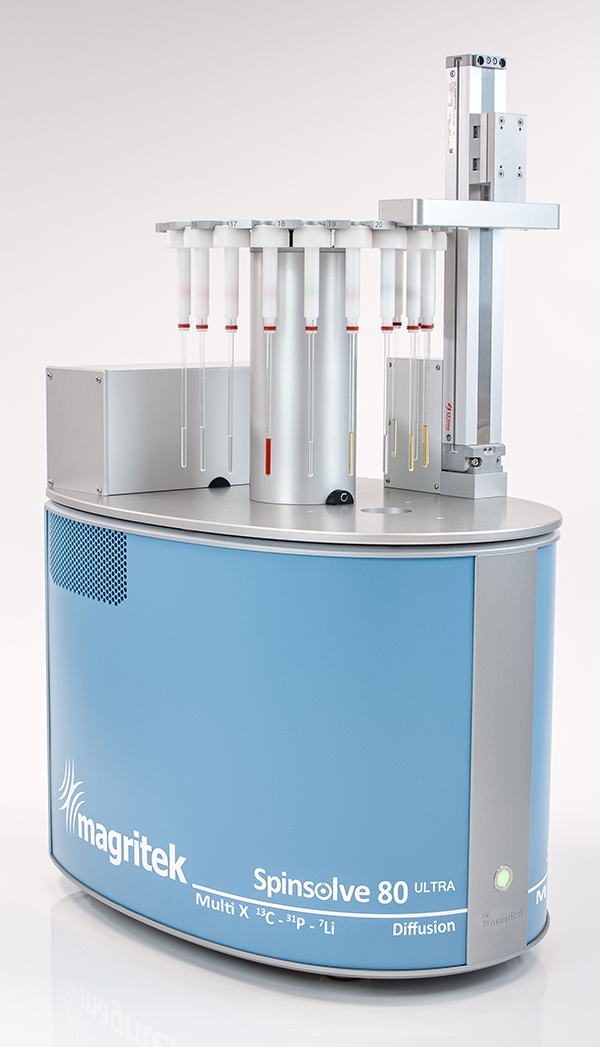 The Waters Xevo TQ-S tandem mass spectrometer represents a step change in targeted quantitative UPLC/Multiple Reaction Monitoring (MRM) analysis. This system is capable of accurately measuring target compounds in complex samples at femtogram levels or below. The Xevo TQ-S is designed for UPLC/MS/MS applications such as biological and medical research, bioanalysis, food safety, environmental monitoring and forensics testing where speed, sensitivity, and accuracy are of paramount importance.
Shimadzu Scientific Instruments has partnered with CovalX to offer the AXIMA MegaTOF, an integrated MALDI solution for ultra high-mass applications, including protein complex characterisation, therapeutic protein aggregates, antibody–antigen interactions, polymer analysis and high mass bioimaging.
LGC has introduced a set of low sulphur certified reference materials to meet the needs of fuel testing laboratories.