HSI 2018 brings together academic and industrial users to share their knowledge of innovations in hyperspectral imaging cameras, technology and applications. For 2018, key features are airborne systems and applications, innovations in snapshot hyperspectral imaging, health applications, data processing and deep learning.
Three experts in the field of hyperspectral imaging will give keynote presentations. Each presenting on subjects that highlight growth areas of interest and applications for hyperspectral technology.
The conference is opened by Dr John Kerekes, Rochester Institute of Technology, USA. Dr Kerekes is Professor at the Chester F. Carlson Centre for Imaging Science where he performs research, works with students and teaches courses in the imaging science curriculum. He is Director of the Digital Imaging and Remote Sensing Laboratory (DIRS). His research interests include remote sensing, system modelling and analysis, pattern recognition, digital imaging and image processing. The title of his keynote presentation is "Agricultural Applications of Hyperspectral Imaging from a UAV".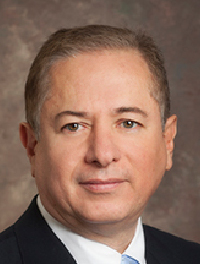 In the second, Novel Sensors, session delegates can hear from Dr Gonzalo Arce from the University of Delaware, USA, on "Compressive Multimodal Imaging Systems". Dr Arce is the Charles Black Evans Professor in the Electrical and Computer Engineering Department and the JP Morgan-Chase Faculty Fellow at the Institute of Financial Services Analytics. His fields of interest include computational imaging and spectroscopy, signal processing and the analysis and processing of massive data. In 2010‒2011 and 2017 he received the Nokia-Fulbright Distinguished Chair in Information and Communications Technologies.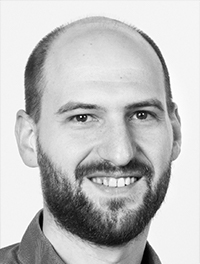 On the second day, the third Keynote Speaker is Sander de Jonge from the Netherlands, where he is Engineering Manager at Quest Medical Imaging. He works with his team on the design and development of multispectral fluorescence imaging systems for surgery and conducts research into new applications for medical multi and hyperspectral imaging systems. His presentation is "A hyperspectral snapshot imager for the development of novel surgical applications".
The HSI 2018 conference comprises more than 20 speakers over the two days and includes a Poster Session which will be the chance to meet early career scientists from the UK, Finland, Afghanistan, Japan, Iran, Italy, Poland and the USA. They will be showcasing their research into novel and exciting new techniques and unique applications.
Although the conference is free of charge, advance registration is recommended, which can be done at www.hsi2018.com