Contact details
6125 Cottonwood Drive, Madison, WI 53719
United States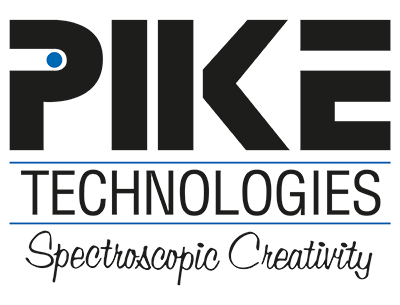 PIKE Technologies, established in 1989, is a global leader in the development and manufacturing of spectroscopic accessories for research, education and routine applications. PIKE concentrates on making the life of laboratory personnel easier.
PIKE products are designed and manufactured to work with FT-IR and molecular spectrometers and are based upon the principles of spectroscopic measurement via:
Attenuated total reflectance (ATR)
Diffuse reflectance
Specular reflectance
Transmission, including sample cells and IR windows
Remote sensing
High-throughput automation
Integrating spheres
Polarisation control
IR microscopy
Microsampling
Long-path gas cells
PIKE products are used in petrochemical, food, forensic, biochemical, pharmaceutical, semiconductor, agricultural and material science industries. In addition, we specialise in custom design of products for specific applications. Our products are built with craftsmanship and care to exceed customer expectations.
PIKE Technologies is located in Madison, Wisconsin. We distribute directly to our customers worldwide and to OEMs for packaging with spectrometers of all manufacturers. Visit our website and take advantage of our unique and interactive Crystal Properties Chart and FT-IR Calculator.